PlexTonic
biography
plextonic.bandcamp.com
4

January 9th, 2014 + 3:01 PM
·

PlexTonic
Spent the last two days working on this Accordion/Gypsy/Hard rock song. What does everyone think?
2

June 7th, 2013 + 7:06 PM
·

PlexTonic
Almost finished with this one. Indie, experimental, 6/8. Just listen.
Enjoy.

plextonic dot bandcamp dot com for more traxxxxxxx
8

March 5th, 2013 + 6:03 PM
·

PlexTonic
An experimental indie song that I've been up for two day making. I think it's almost done. what do you think??
god I'm so loopy right now. neeed sleeeeep.
Anyway, be sure and check it out to the end, (or just skip to the last minute) for this song has a whole buncha surprises!
Enjoy!

-Plex Tonic
5

January 24th, 2013 + 12:01 AM
·

PlexTonic
A little Experimental/ indie rock song I'm making. would love some feed back!
5

December 24th, 2012 + 3:12 AM
·

PlexTonic
Song of mine in the works. what do you lovely folks think? thanks.
Alias:
PlexTonic
Status: Offline
Threads:
7
Posts:
20
Songs:
6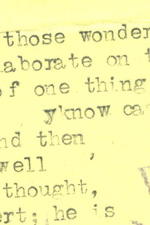 Joined: December 05th, 2012
Last login: January 19th, 2014